Inkworm's Site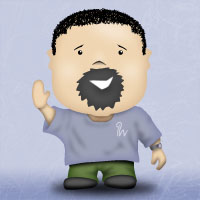 Welcome to Inkworm's website, full of the stuff that I either like drawing or get paid to create or more often than not a bit of both.
You'll find a range of artwork and quite a lot of aviation related pictures, but most importantly everything generated here comes from the mind of Inkworm, also known as Chris.
Meanwhile here is some recent news.

The latest issue of
Aeroplane Magazine
is in the shops and features a set of plans on the Nimrod in the Database section.

A 'What If' scheme based on the Australian Navy replacing the A4 Skyhawk with the Sea Harrier in the early 80s.

The November issue of
Airfix Model World
features a 4 view of the DH9A (Ninak) on the centre pages.
One of a set of illustrations from Hikoki Publications' new book on
X Planes of Europe
, the SR A1 is in a 'what if' scheme if it had served in the Korean War.
I'm always available for hire, just use the contact form to drop me a line. Get in touch anyway and tell me what you think, meanwhile enjoy the rest of the site.